Take Control of Your Health with Meditation for Healing
Get the 3-week audio guided meditation course
Learn More
Enroll Today
FROM SAMANTHA LOTTI
FOUNDER OF BODY COMPASSING
Are you aware of the skin that surrounds your body, what's happening inside your body and how your environment is affecting your health at this very moment?
Embodiment is the skill needed to develop body awareness and is the personal felt sense of wholeness.
I came to understand the power of teaching embodiment in my clinic and have developed these unique, guided meditations for the body so you can learn how to develop total body awareness.
I am now sharing these techniques globally with the launch of Body Compassing.
Most mainstream solutions are one-size-fits-all and don't fit the long term needs of most people.
This is why I created Body Compassing … because good health begins with body awareness.
Take control of your health today and join the amazing community of Body Compassing practitioners and transform your body and life … join today!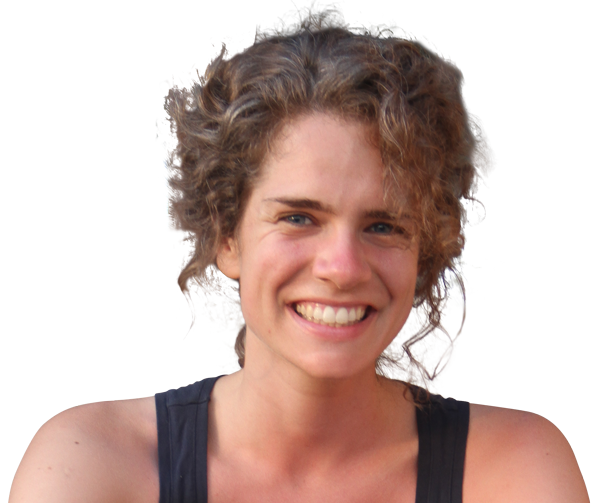 Samantha Lotti
(BCST, RCST®, L.Ac.)
"I teach these 5-minute meditations to all of my patients, and just 5 minutes transform people's lives if they are done every day for at least 2 months."
Who Should Use Body Compassing?
Chronic Pain Sufferers
If you're currently dealing with chronic pain like lower back pain, arthritis or fibromyalgia and want to get your pain under control. Getting a sense of wholeness can help you self regulate your health.
Active Professionals
If you're like most people, you work too hard hard and can use some peace of mind. By developing a sense of inner and outer awareness you'll be better able to manage your daily life.
Healers & Body Workers
By developing an intimate understanding of your own body you are better able to work with your patients and clients. Making you a better healer and able to give more to others.
"Sam helped me get back into my body and understand how the nervous system works. She helped me learn to self-regulate my reactive ways of dealing with stress, and with her help I was able to integrate embodiment techniques in my life to help me respond to situations that would normally be triggering. After six months of seeing her all my symptoms vanished, and I have not had another anxiety/panic episode in over five years now."
A Complete Path to Total Body Awareness
(YOU GET 9 MEDITATIONS TO TAKE YOU THROUGH THE 3 STAGES OF EMBODIMENT)
Stage 1 – Inner Embodiment
Embodiment Meditation 1: Top Down Embodiment
This meditation explores embodiment through the awareness of your skin from your head to your feet.
Embodiment Meditation 2: Bottom Up Embodiment
This meditation explores embodiment through awareness of your skin from your feet to your head.
Embodiment Meditation 3: Three Dimensional Embodiment
This meditation uses awareness of the skin to experience your three dimensional physical wholeness.
Stage 2 – Outer Embodiment
Embodiment Meditation 4: Breathe and Movement
This meditation uses the breath and the movement of the breath to promote a sense of embodiment.
Embodiment Meditation 5: Blood and Heat
This meditation focuses on the thermal blanket produced by the movement of your blood below the surface of your skin to give you a sense of embodiment.
Embodiment Meditation 6: Water and Buoyancy
This meditation focuses on the water inside of your body and the buoyancy of your skin floating on the surface of that water to give you a sense of embodiment.
Stage 3 – Beyond Embodiment
Embodiment Meditation 7: Surrounded by Stillness
This meditation cultivates an awareness of the areas of stillness that surround your body in order to decompress stored tension and allow for a deeper sense of embodiment.
Embodiment Meditation 8: Radiating Heat
This meditation explores the heat on your skin and around your body, to give you a sense of embodiment.
Embodiment Meditation 9: Expand, Cycle and Attune
This meditation directs you through the cycling of your attention between yourself and your surrounding environment to give you a sense of embodiment.
What you'll get:
When you join today, you'll receive instant access to:
The Body Compassing Course
The 3-Stages of Embodiment
9 Guided Audio Embodiment Practices
9 Downloadable Transcriptions
BC Community (Members Only)
Progressive Path of Embodiment
Easy Access at Home or On the Go
Plus, at the end of the course you will also receive these bonus materials:
4 Additional Embodiment Exercises
Course Details:
Price: Course – $49

Level: Beginner/Intermediate/Advanced
Setting: Online/Virtual
Expected Completion Time: 3 Weeks
Frequently Asked Questions
How long to I have access to the embodiment course?
You have unlimited lifetime access to the course. As well as free upgrades when we expand and improve the course.
What is your refund policy?
We offer no-questions-asked refunds to all customers within 30 days of your purchase. If you are not satisfied with our product, then simply send us an email and we will refund your purchase right away. Our goal has always been to create a happy, thriving community. If you are not thrilled with the product or are not enjoying the experience, then we have no interest in forcing you to stay an unhappy member.
How long does it take to finish the course?
Body Compassing is designed to take your through all 3-stages of embodiment in 9 5-minute meditation practices. You will start with Stage 1 and each week receive a new stage. After you've completed Body Compassing, the best use it to choose what you need on a daily basis.
How do the personal sessions work?
The personal embodiment coaching sessions are generally 60 minutes. They will be held via Skype or in person at my clinic in Oak Park, IL. This gives me the opportunity to help take you through greater depth to personal care.
Can anyone use these meditations?
Yes, anyone with a body can benefit from embodiment practices! Just 5-minutes a day can change how you view yourself in relationship to the world and open a new world of awareness.
Conquer Your Health with Meditation for HEALING